Customer
Avdeevka Coke Plant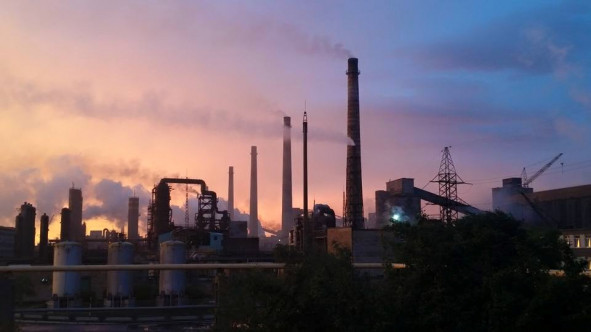 Launched a new fan cooling tower at Avdeevka Coke Plant
PJSC Avdeevka Coke Plant (AKHZ) is the largest coke-chemical enterprise in Ukraine. It is the part of the Metinvest group. The plant produces more than 30 types of products, mainly coke for metallurgy.
In order to perform tasks more efficiently and at the same time save energy resources, the company has implemented a major project for the construction of a new fan cooling tower. The ALD Engineering and Construction Company has completed a full range of large-scale works at the construction site of a fan cooling tower for cooling the water of the circulating cycloturbine shop No. 2 of the TEC. High performance and power of the cooling tower allows you to save energy in the enterprise, which was previously spent on the supply of water.
The facility was built from scratch - the whole range of design, earthworks, installation and construction works was completed. The supplier of the cooling tower was the «Dalgakiran compressor Ukraine enterprise».
The installation was carried out in a short time and at the same time in compliance with all technical norms and rules. The builders of ALD Engineering and Construction completed the zero construction cycle of the structure, completed the reinforced concrete and monolithic parts, poured the cooling tower bowl, and then mounted the structure with firmware and installation of special equipment. More than 80 specialists worked at the facility with the involvement of special equipment.
Large-scale and exciting construction process:
Next project
Construction of a connecting gas pipeline between the blast-furnace gas collector Du3000 in the area of ​​DP-3 and the ring gas pipeline behind the CHPP.Reconstruction of the route of energy carriers from the northern side of the CHPP".