Keep up to date with the latest developments
In the plans of the company "ALD" replenishment of its own fleet of special equipment
22.01.2022
Over the past year, ALD Engineering and Construction has acquired six units of special equipment
Work on the formation of our own fleet of special equipment will be continued by our company this year. So, last year, six vehicles were purchased to perform various functions during construction work. First of all, we decided to purchase equipment to ensure safety at the construction site. Alexey Lebedev, General Director of ALD Engineering and Construction, announced this.
- In our region there is construction equipment that can be rented, but we are faced with the fact that this equipment often does not meet labor protection standards. We cannot know exactly how it was monitored, repaired and checked. And since we, like our customers, have very high safety requirements, we cannot put our people at risk, so we decided to purchase our own fleet of special equipment, - Alexey Sergeevich emphasized. - These are high-quality machines, which we will personally monitor and carry out all the necessary technical inspections.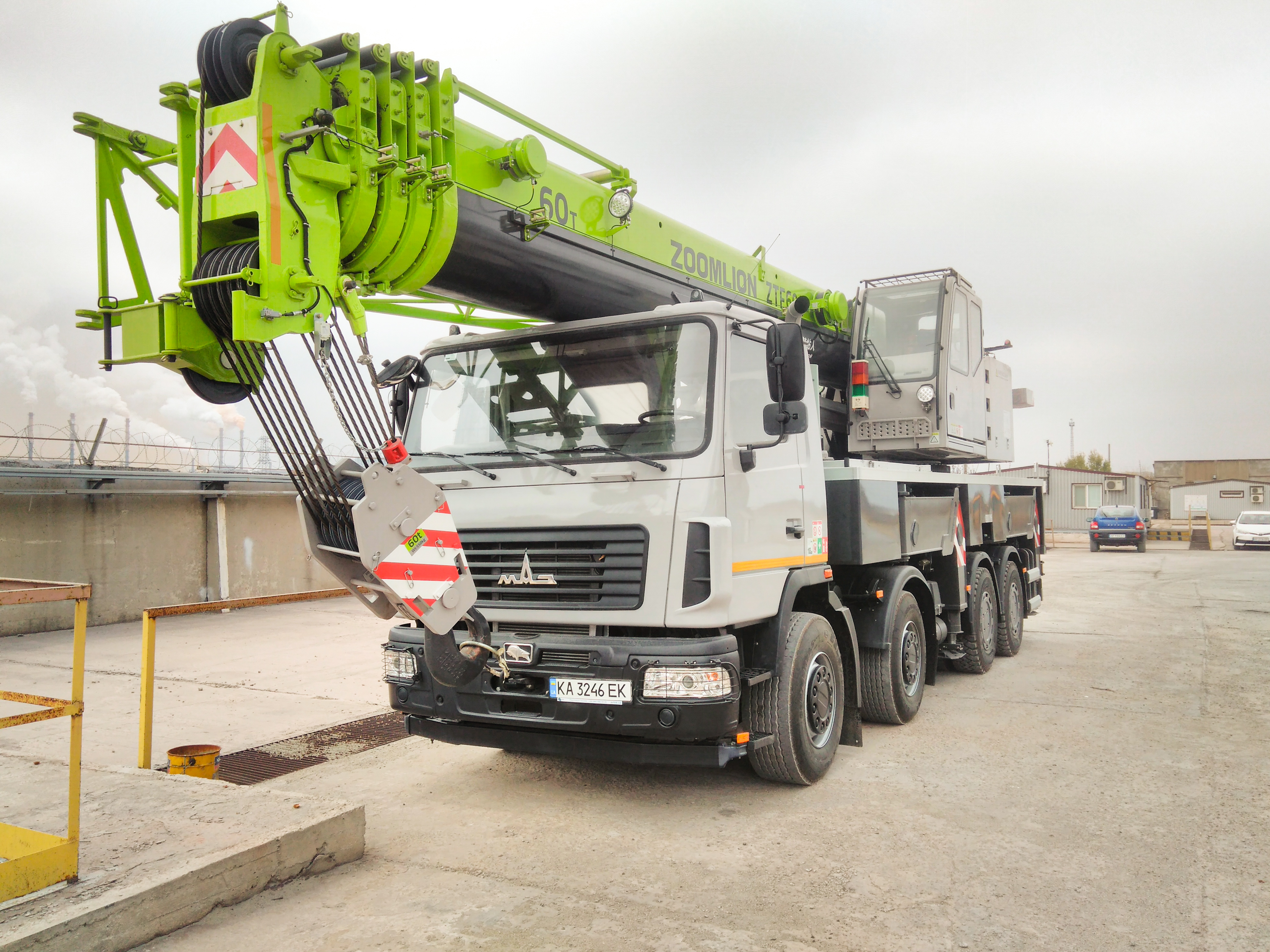 The list of special equipment that was purchased last year includes an aerial platform, a concrete truck, as well as two truck cranes with a lifting capacity of 25 and 60 tons. Truck cranes are manufactured by the Zoomlion plant jointly with the Belarusian MAZ.
As the director of ALD-Service Vyacheslav Bliznyuk noted, this is a technique that allows the company to close the maximum possible range of work on major repairs, reconstructions and new construction of the metallurgical complex. - Truck cranes from Zoomlion based on MAZ vehicles were chosen because this is an advanced technique that has already proven itself - it is of high quality, with good characteristics. These cranes will be able to perform our tasks during installation and dismantling. Such special equipment will allow us to perform work even safer and faster.